this time last year i was a week into my new job and frantically trying to pull together enough finished work to sell at Texas Tiki Weeks' Vendor Village.  i had barely set up my own studio when the chance to participate came to fruition.  the hustle began, i was just figuring out my glazes (going from cone 10 to 6 and changing up the palette) i'd been playing around with a variety of mugs, but had not settled on any set shapes, there were the little kinks and details of having a sale,  all while learning the ropes of a new job and balance the ins and outs of daily life.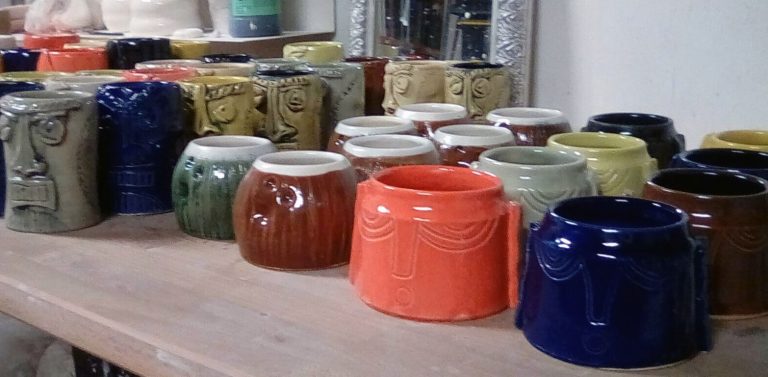 fast forward a year and here i am. much more prepared for Saturday (although the weather might be dealing us all a little more experience points)  I've got mugs galore, in a variety of tikitastic colors including some new scorpion bowls, business cards, magnets and of course new mugs and the addition of drink menus.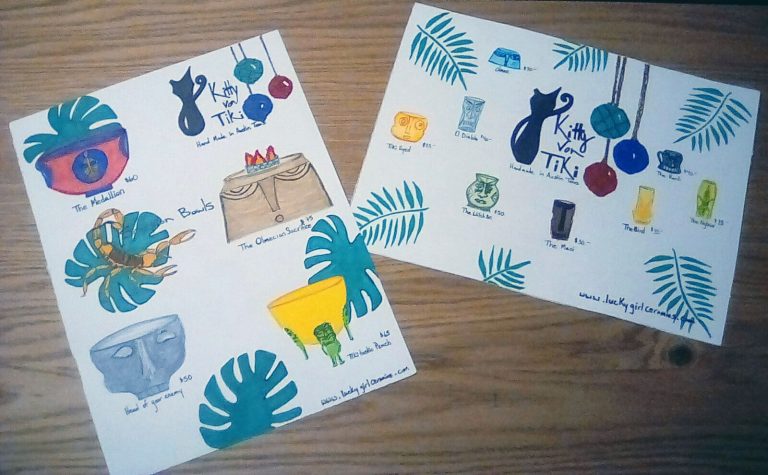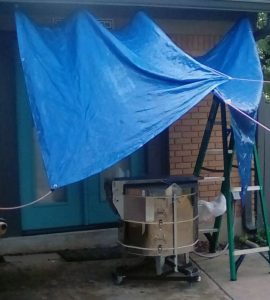 my biggest obstacle has been firings, about 85% of the time, in Texas, having a kiln outside is fine, but when you get rain and more rain it dampens things.  So I'd plot with the ever changing weather report to sneak in a firing, then rush home at lunch or wake up early to create the shanty town, you see to your left.
And its not all been just tiki time, I've been managing a few sculptures in and out as I fire, working out ideas and gradually getting bigger.