best work in the kiln, being shipped off to new owners, on the shelf of a gallery or sitting as a block of clay waiting my next studio night, which can't come soon enough.
Excited and honored to have had this work be included in Visions in Clay 2019 at the LH Horton Jr Gallery which opens this Thursday.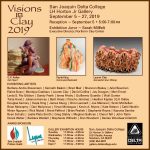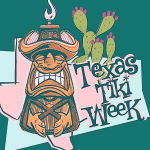 I've been gearing up for Texas Tiki Week 3rd Annual Vendor Village
September 28 11:00 am – 4:00 pm
I'll be at Contigo 2027 Anchor Lane Austin, TX 78723
selling my wares
Three more commissions sitting on my plate to round out the month that just begun and talks for something exciting and bigger in October.